About Us
Watco is a single-source transportation and supply chain services company with locations throughout North America and Australia.
Founded in 1983, we grew from one locomotive into a leading transportation services company. Today, we own and operate a diverse and unmatched network of short line railroads, terminals, ports, and repair terminals.
Come along on The Watco Journey.
Because of our depth and breadth of integrated services, our customers enjoy:
All modes of transportation
Service in any market
Transport of any material, commodity, or product
Customized supply chain solutions
Our Foundation Principles
Our culture reflects the importance we place on customers, team members, and safety. It's our belief that taking care of these three areas is the right way to take care of business.
Value
Our Customers
Our company has heart and passion for serving customers and for solving any supply chain challenge.
Value
Our People
Watco cares deeply about our people. We focus on bringing out the best in people, supporting their goals and offering opportunities for team members to develop their skills and broaden their experiences.
Safely Improve
Every Day
Safety is at the center of everything Watco does. We look out for team members' safety and overall well-being, doing everything in our power to return you home just as you arrived.
Delivering a Better Tomorrow
Sustainability is part of who we are and what we do every day. Watco seeks to shape a better future and is committed to being a well-governed, socially responsible, and environmentally conscious company. View our Sustainability Report.
Awards and Honors
When good people do good work, sometimes others notice. Watco team members are grateful and humbled to have received recognition for our culture and for our impact in our industry, our company, and our communities. Learn more.
Meet Our Leaders
Smart, but not showy. Big hearts, not big heads. Known for going out of their way to give others credit and put others first. Meet our executive team.
Dan Smith
Chief Executive Officer
Dan Smith is Chief Executive Officer of Watco Companies, a role he has held since July 2018. Dan's career with Watco started in 2009 with him spearheading the purchase of Greens Port, the largest multi-tenanted industrial park on the Gulf Coast. Since that time he has taken on several roles of increasing responsibility. Prior to being named CEO, he was Executive Vice President and Chief Operating Officer. Over the past 11 years, Dan has driven significant performance improvements for Watco. Under his leadership, Watco has achieved more than $1 billion of annual revenue through strategic planning and acquisitions. His vision and operational direction have been the driving force behind the successful integration of more than 150 new business locations since 2015. Dan has strengthened Watco's safety culture and played an instrumental role in developing Watco's Safety and Training Center, which provides team members with standardized training to safely perform their duties. Dan's unwavering commitment to innovation and results led him to successfully realign operations, sales, safety, and marketing to better serve our customers. Dan is a member of the 2020 class of "50 Kansans You Should Know" presented by Ingram's magazine, a business publication covering Kansas and Missouri. As for the team culture that Watco is known for, it's only natural that Dan helps inspire it. He's drawing on 12 years as a pitcher with five Major League Baseball organizations.
Nick Coomes
Executive Vice President and Chief Operating Officer
As Watco's Executive Vice President and Chief Operating Officer, Nick Coomes heads up the day-to-day operations of the company's transportation, material handling and storage, and repair and maintenance divisions. He does so with an eye toward maintaining the Watco approach of blending complementary and integrated services. Nick joined the Watco team in January 2014 as Vice President of Operations Support for Watco Terminal and Port Services. Prior to joining Watco, Nick spent nine years at Dr Pepper Snapple, where he held several positions, including Director of Engineering, where he led the scoping and execution of various marketing, packaging, and manufacturing-related projects. Nick received a bachelor's degree in plastics engineering and a master's degree in business administration from Pittsburg State University in Pittsburg, Kansas.
Rick Baden
Executive Vice President and Chief Financial Officer
Rick Baden serves as Executive Vice President and Chief Financial Officer for Watco. A certified public accountant with more than 30 years of experience in accounting, corporate finance, operations, and business leadership, Rick oversees company finance and treasury operations. He is on the Blue Cross and Blue Shield of Kansas board of directors and serves as a member of the Pittsburg Economic Development Advisory Committee. Before coming to Watco, Rick served as President and Chief Financial Officer of a $100 million plastics manufacturer based in Pittsburg, Kansas. Rick graduated magna cum laude from Kansas State University with a bachelor's degree in accounting.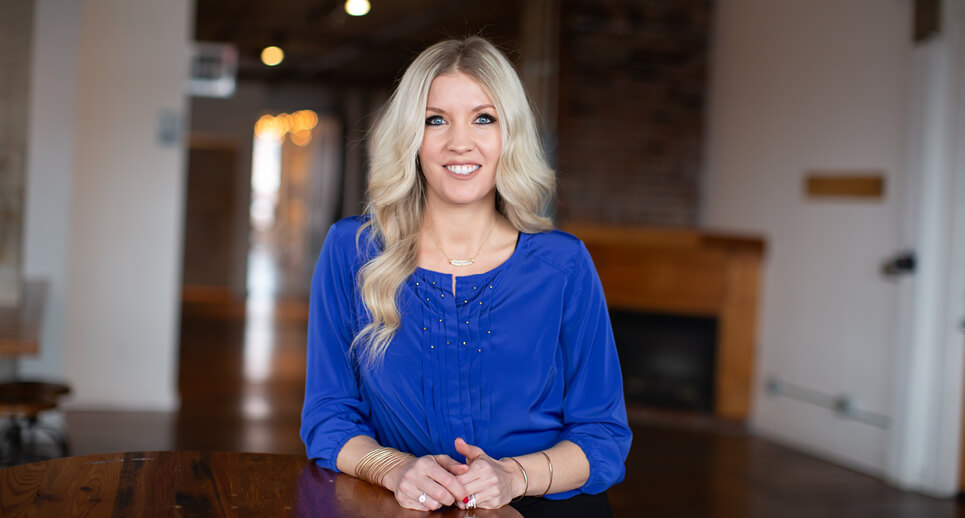 Rachael Peterson
Executive Vice President and Chief People Officer
Watco Executive Vice President and Chief People Officer Rachael Peterson champions a supportive environment that sets Watco team members up for success. Rachael joined Watco in 2006 and has held several roles. Prior to joining Watco, she worked in healthcare recruiting at St. John's Hospital in Joplin, Missouri, and at J.B. Hunt Transport in Lowell, Arkansas, as a Manager of Professional and Organizational Development. Rachael was named to the 2022 Top 100 list of human resources professionals by OnCon and is a member of the Society for Human Resource Management, Society for Industrial Organizational Psychology, and the Association for Talent Development. She is on the board of directors for the American Association of Railroad Superintendents, and has received industry recognition as a Railway Age "Fast Tracker" and a Progressive Railroading "Rising Star." Rachael earned a bachelor's degree in psychology from Pittsburg State University in Pittsburg, Kansas, and a master's degree in industrial/organizational psychology from Missouri State University in Springfield, Missouri.
Craig Richey
Executive Vice President and General Counsel
Craig Richey is Executive Vice President and General Counsel for Watco, a role he has held since 2003. He leads Watco's legal, insurance, and risk management teams. He also oversees the areas of ethics; environmental, social, and governance; business compliance; and other functions that uphold Watco's reputation as a fair and trusted business partner. Prior to joining Watco, Craig was in private practice for 13 years during which he served as the Managing Partner for his firm the last seven years. His legal practice focused on mergers and acquisitions, commercial transactions, and litigation. He is part of the American Longshore Mutual Association, Ltd. (ALMA) Member Advisory Council. He also is a member of the National Association of Railroad Trial Counsel's Short Line Advisory Council and the American Short Line and Regional Railroad Association's General Counsel Committee. Craig earned a bachelor's degree from MidAmerica Nazarene College with a double major in management and accounting. He received his juris doctor degree from the University of Kansas, where he was named to the Order of the Coif law honor society.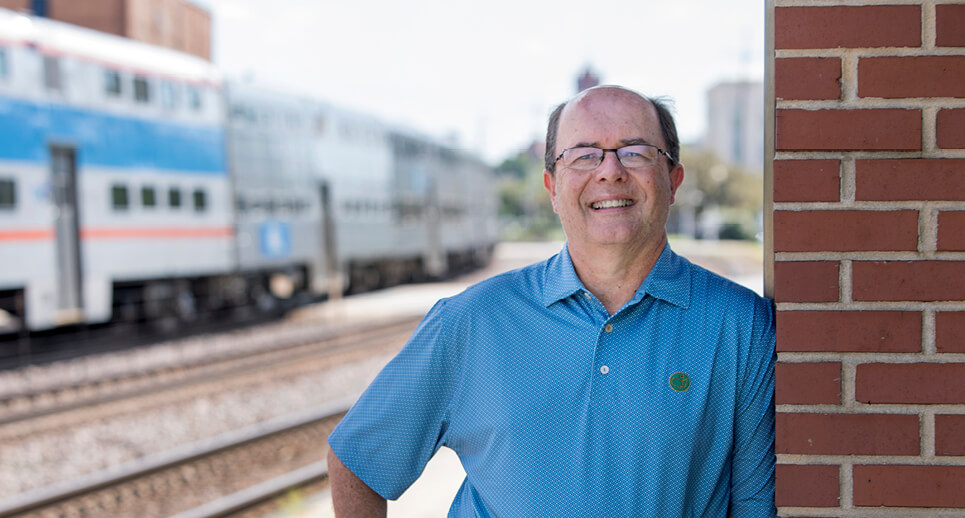 Ed McGuire
Executive Vice President and Chief Investment Officer
As Watco's Executive Vice President and Chief Investment Officer, Ed McGuire secures capital and assists in capital spending to help customers transform and grow their business. Ed joined the leadership team in July 2015 as Executive Vice President of Strategic Planning. He worked for 30 years in investment and corporate banking, most recently with BMO Capital Markets, working with transportation-based companies on mergers and acquisitions, debt financing, and raising equity capital. Ed also worked for three years in BMO's Real Estate Capital Markets group, covering various real estate opportunity funds and real estate investment trusts. Prior to BMO Capital Markets, Ed was Chief Financial Officer at a privately held Chicago-based equipment leasing company and worked at Banque Nationale de Paris and Continental Illinois. Ed earned bachelor's and master's degrees in business administration from the University of Iowa and is a Chartered Financial Analyst (CFA).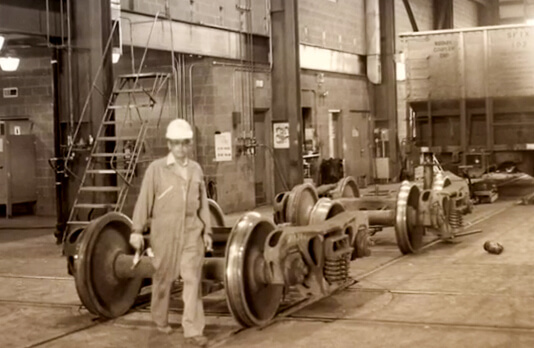 How Our Company Began
Seeing opportunity in the newly deregulated railroad industry, Charles R. "Dick" Webb and his wife, Kaye Lynne, leveraged everything they had and purchased a locomotive. With eight team members, they started an industrial railcar switching operation in DeRidder, Louisiana, in 1983.
Their son, Rick Webb, joined the company in 1984, and together they added a railcar repair shop and a short line railroad. Later, the Webb family expanded into material handling and storage, transportation project design and development, and other aspects of moving commodities and products.
Besides laying the groundwork for Watco's integrated services, Dick fostered an entrepreneurial spirit and instilled values of humility, fairness, and respect for others that endure today. The company still proudly serves its first client in Louisiana, as well as many others.
Rick built upon his dad's vision as Watco's Chief Executive Officer from 1998 to 2018. His focus and commitment to helping our customers succeed was a driving force behind the innovation and tremendous growth at Watco. Today, Watco serves customers across hundreds of locations in North America and Australia. Rick continues to lend his considerable expertise and insight to the company and industry. He serves as Watco's Executive Chairman and as a member of the board of directors for the National Industrial Transportation League.